The Art of Herbal Science®
Our scientists elevate herbal science to an art form by hand selecting raw herbs then expertly extracting and concentrating only their most beneficial nutrients, so your body can receive exceptional health benefits without having to eat an abundance of certain foods. Unlike juicing or oils, which isolate ingredients and strip healthy aspects from plants, Sunrider® products provide a new level of nourishment that's as close to nature as you can get.
More Is More
Innovative formulas and precise manufacturing set Sunrider above and apart. It takes an incredible 10 kg of raw herbs to get 1 kg of ingredients that meet our proprietary standards. Our bestselling Quinary® contains more than 50 herbs alone.
Precision Makes Perfect
Inside our nine-step proprietary process.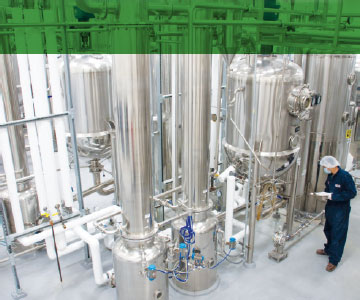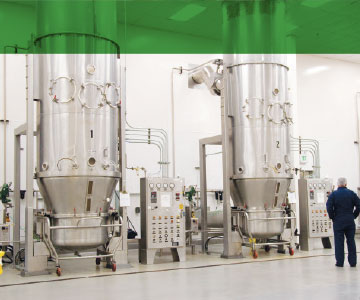 Innovation at Every Step
Exacting standards and equally precise manufacturing sets Sunrider above and apart. Our owners are medical doctors, organic chemists, and expert herbalists who oversee the research, formulation, and production of every product, without exception. We own six innovative facilities worldwide, including more than one million square feet of plant space and chemistry and microbiology labs in Los Angeles. We use only the most advanced pharmaceutical-grade machinery and control every aspect of manufacturing—not a single production step is outsourced. It's how we personally ensure the potency, purity, integrity, and safety of every Sunrider® product.
Our state-of-the-art Los Angeles Manufacturing Plant exceeds the Good Manufacturing Practices set by the U.S. Food and Drug Administration (FDA) and is certified by NSF International, an accredited, independent certification body that tests and certifies products and facilities to verify they meet stringent public health and safety standards. From extensive equipment testing to material analysis, every aspect of a product's development is thoroughly evaluated before it can earn NSF certification.