Meet Our Founders
Dr. Tei-Fu Chen
Founder & Chairman of the Board
Dr. Oi-Lin Chen, MD
President
A Fusion of Tradition and Innovation
The Sunrider story is really our family's story. It encompasses generations, ancient Eastern traditions, and modern Western innovation. And it begins with our founders, Drs. Tei-Fu and Oi-Lin Chen, whose passion for people led them to create proven herbal products that help others achieve optimal health and wellness, and a business that offers them the freedom to live happier, more balanced lives.

While our founders started Sunrider in Utah in 1982, their journey began decades earlier in Tei-Fu's homeland, Taiwan. Growing up, Tei-Fu was an unhealthy child. His grandfather cared for him with timeless Chinese herbal remedies. The medicinal properties of these plants were so powerful that they ignited in Tei-Fu a lifelong passion for Chinese herbal philosophy. While studying herbal medicine and pharmacology in college, he met and married Oi-Lin, a gifted medical student from Hong Kong. The couple paired their natural curiosity, scientific expertise, and shared entrepreneurial spirit to start a business that would change lives through natural products like those that changed Tei-Fu's life all those years ago.

This founding philosophy fuels the Sunrider family business today. Dr. Tei-Fu Chen is a world-renowned herbalist with a degree in pharmacy and his wife, Dr. Oi-Lin Chen, is a licensed medical doctor. The Chen's five children help guide our global enterprise across nearly 50 countries and territories, in partnership with thousands of inspiring Independent Business Owners and franchise store owners. We're a family and we welcome you to join us.
Executives
WENDY TENG, JD
Vice President
Global Marketing
Wendy leads our global marketing development. She earned a Bachelor of Arts in English and biology from the University of California, Los Angeles, and a Juris Doctor from Duke University School of Law.
REUBEN CHEN, MD
Vice President
Global Business Development
Reuben heads up our global business development. He completed specialty training at the University of Minnesota in Physical Medicine & Rehabilitation. He earned a Bachelor of Science in neuroscience from Brigham Young University and a Doctor of Medicine from the University of California, Irvine School of Medicine.
SUNNY BEUTLER, JD
Vice President
Global Operations
Sunny oversees global operations of our Independent Business Owner (IBO) and Authorized Business Owner (ABO) divisions, Sunworld Dynasty™ Hotel Group, and Grand Conventions. She earned a Bachelor of Arts in international studies and a Juris Doctor from Brigham Young University.
ERIC CHEN
Vice President
Global Manufacturing
An organic chemist, Eric assists Drs. Chen in the management of our Los Angeles Manufacturing Plant, including U.S. Food & Drug Administration compliance, product launches, and research and development. He earned a Bachelor of Science in biochemistry from Brigham Young University and is a PhD candidate in organic chemistry at the University of California, Los Angeles.
JONATHAN CHEN
Vice President
Information Technology
Jonathan spearheads our Oracle™ Enterprise Resource Planner, Point of Sale, and Product Lifecycle Management, as well as our IBO Pages. He earned a Bachelor of Science in information systems and a Master of Science in information systems management from Brigham Young University.
Serving the communities where we work and play is a proud tradition for the entire Sunrider Family. Our Business owners and staff alike share passion for supporting charitable causes around the world.

In 2017, Sunrider led global fundraising drives to provide humanitarian aid to families affected by hurricanes Harvey, Irma, and Maria in Florida, Texas, and Puerto Rico. Our support also reached survivors of the Nepal earthquake, Typhoon Haiyan, Hurricane Sandy, the Haiti earthquake, and the triple disasters in Japan.


We've also provided resources to global and local organizations like UNICEF, the Gang Alternatives Program, AIDS Walk LA, the American Cancer Society, the Pediatric Therapy Network, Mentors International, and the Make-A-Wish Foundation.

Together, we're making our communities cleaner, healthier, and happier places to live for present and future generations.
We Give Back To Our Communities
We Lead by Example
Our scientific expertise, entrepreneurial spirit, and philanthropic commitment are recognized around the world. We are passionate about serving others and have dedicated our lives to discovering products that make people healthier and a business opportunity that inspires them to create lives they love.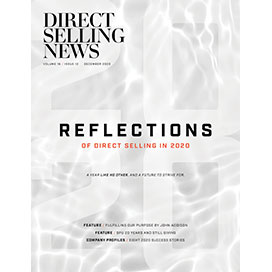 Sunrider Achieves Spot in Top 50 Digital Momentum Rankings
Sunrider Hong Kong earns the Asia Pacific Sustainable Innovation Enterprise Award 2020 for excellence in innovation management and performance.
Sunrider Manufacturing, L.P. earns certification from NSF International, an independent, food-safety certification organization.
Sunrider Singapore Manufacturing Pte, Ltd is recognized for food safety excellence by the AVA.
Dr. Reuben Chen is appointed to the Kingston University Program Advisory Committee.
Dr. Reuben Chen and Sunrider are honored by the UC Irvine Pediatric Exercise and Genomics Research Center.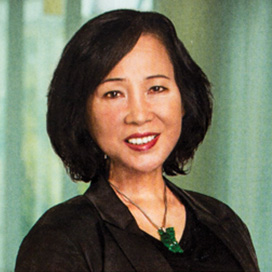 Dr. Oi-Lin Chen is named one of the 25 Most Influential Women in Direct Selling by Direct Selling News.
Dr. Tei-Fu Chen is awarded an Honorary Doctorate Degree at Kaohsiung Medical University.
Sunrider Singapore Manufacturing Pte, Ltd is awarded the Gold Award and Certificate of Commendation from the AVA.
Sunrider wins the Outstanding Entrepreneur Certificate and Award from the Kuala Lumpur & Selangor Chinese Chamber of Commerce & Industry.
Sunrider wins the Small and Medium Enterprises Asia Award and Luminary Award.
Sunrider China (Huang Pu) is recognized for manufacturing excellence.
Sunrider wins the Brand Laureate Award for branding excellence.
Dr. Tei-Fu Chen is selected by Forbes Asia as one of the 25 Most Notable Chinese-Americans.
Dr. Tei-Fu Chen is featured on the Elite Overseas Chinese Commemorative Stamp Collection.